Debate Network Nepal (DNN) provides trainings for individual through programs like Debate Aarambha and Tarkashala
Debate Aarambha 
Debate Aarambha is a seven-day Debate Bootcamp organized by Debate Network Nepal which facilitates Debate Sessions covering various topics and how to debate on those. For example, Feminism, Criminal Justice System, Democracy, Economics etc. The sessions are facilitated by certified professional Debaters and trainers of Debate Network Nepal.
Debate Aarambha takes place once in every three months and any individual can register via our Social Media Handles.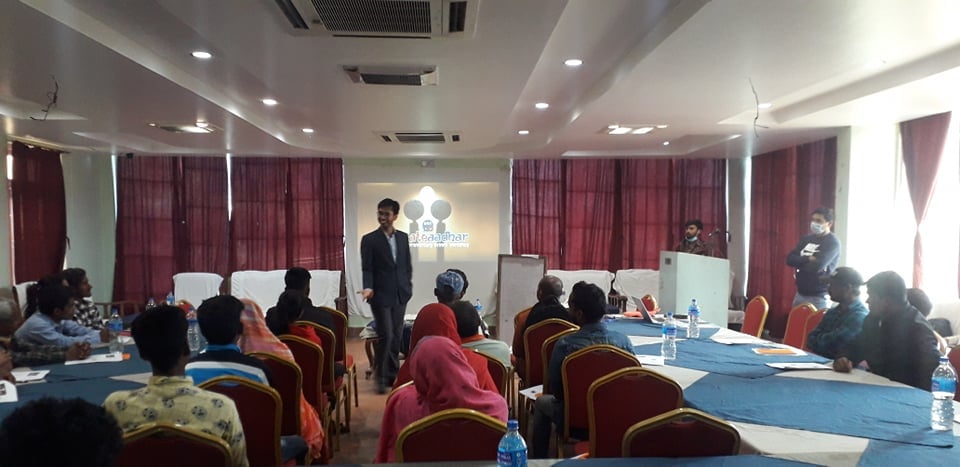 2. Tarkashala
Tarkashala is 2 nights, 3 days residential debate bootcamp which specializes in the parliamentary debate formats like the World Schools Debating Championship format and the British Parliamentary Format.  It can also be defined as the school of Argumentation and Adjudication. The participants undergo a very intense debate training sessions, practice debates, various skill and argument building exercises along with very fun games as different part of our networking sessions.
The trainers are certified National and International level Debaters and adjudicators.
Tarkashala happens 2-3 times every year and the upcoming Tarkashala Batch – XXI is tentatively scheduled for October 2022.