The quality of debates happening in Nepal is directly proportional to the influx of knowledge and experiences acquired in international debating platforms. DNN is very regular in many prestigious international debate tournaments like World Universities Debating Championships (WUDC), World Schools Debating Championships (WSDC), United Asian Debating Championships (UADC), IUB Ascension etc.
Nepal at WSDC – 2018, Zagreb, Croatia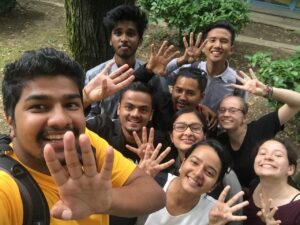 Take a bow – Nepal makes a new national record!
Team Nepal has collected 4/8 wins and 14 ballots during the group stage of ongoing WSDC Croatia and Slovenia 2018 and only just missed the break. This is the best performance of Nepal so far!
Massive kudos to our star debaters Ameesha, Ang Sonam, Apratim and Mimamsha, and hats off to the team coach Raj. Meanwhile also gratitude to team judge Prabin and team manager Bijen!
Even though the team couldn't break, this is HUGE for Nepal!
Nepal at IUB Ascension – 2018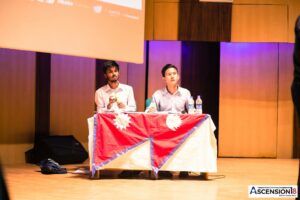 A contingent of 23 Nepalese debaters, judges and observers participated in Ascension 2018 and secured a historic breakthrough to Nepali debaters' performance abroad.
Major highlights:
1. Team DNN A grabbed the title of High School Champions.
2. Two teams – KUSL A and BVS A broke into the finals of Novice category.
3. Team KUSL A became the runner up of the Novice category.
4. Shalupa Khanal of team BVS A became the 5th best novice speaker.
5. Team TU A got the reserve break in Opens category.